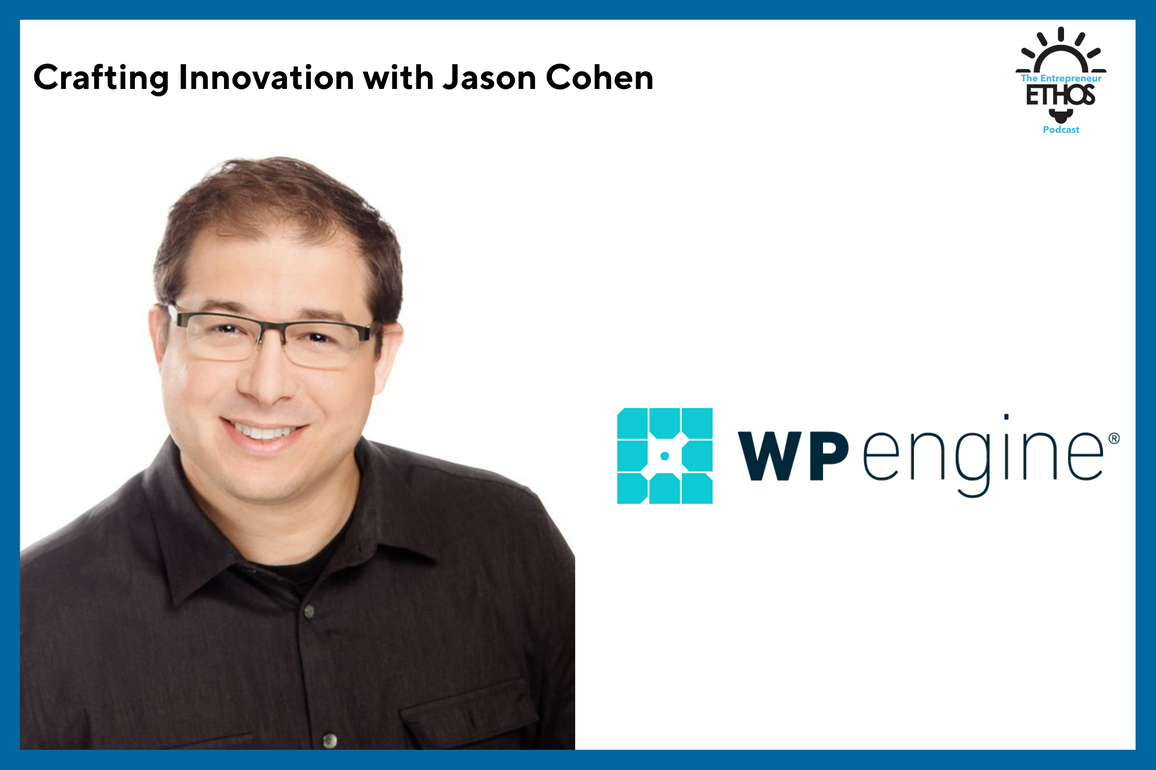 Subscribe: Apple Podcasts | Spotify | Stitcher | Overcast
Support the Show. Get the AudioBook!
AudioBook: Audible| Kobo| Authors Direct | Google Play | Apple
Summary
Hey everyone. Stay tuned to the end of the interview where I'll give you some actionable insights that I learned from my guest. These insights are also in the show notes. As always, thanks for listening.
Now on to my guest for today, Jason Cohen, founder and chief innovation officer of WP Engine, the sixth-largest public-serving website platform.
Jason is no stranger to startups. He's been launching businesses for two decades and previously founded Smart Bear, a company that makes professional-grade peer code review tool that was bought by AutomatedQA. Jason's businesses have started out as ideas that he then explored to see if they had potential. With WP Engine, he explains, he was able to use a more "thoughtful" process, a process he's developed and refined to grow WP Engine into a successful mid-size company with over 1,500 employees.
Jason explains how asking the right type of questions are critical in the idea validation process, noting that just identifying a problem is not enough to start a business. He first writes down his hypotheses then formulates open-ended questions of potential customers, looking for commonalities among answers. With WP Engine, the answers have been and continue to be overwhelmingly the same, which helps considerably in guiding the business. Once you start to really identify and understand your market, you can not only understand how to better build a product, but also how to market effectively as well as build other products. Jason also explains the "three horizon model" and how it applies to his mission to grow and innovate as his company grows even bigger.
Now, let's get better together.
Actionable Insights
To validate your idea, Jason suggests using a spreadsheet and writing down your hypotheses about who your customer is and what their pain points are. Then, ask open-ended questions so as not to bias them to test your hypotheses.
Understand the different challenges of a startup versus a successful, growing company. A startup is still struggling to make a viable business and needs to have one focus, while a business that has already achieved some success needs to look at more diverse long-term growth strategies. Bigger companies also need to weigh the long-term cost of developing their own ideas versus acquiring another company that already offers a similar product or service.
Jason finds that writing is a way that helps him to think through his ideas. In writing out his ideas, he comes to see if they make sense or not, and is able to build on them. Regularly writing out ideas, even in a journal, can help you get clearer on your thinking.
Links to Explore Further

Keep In Touch