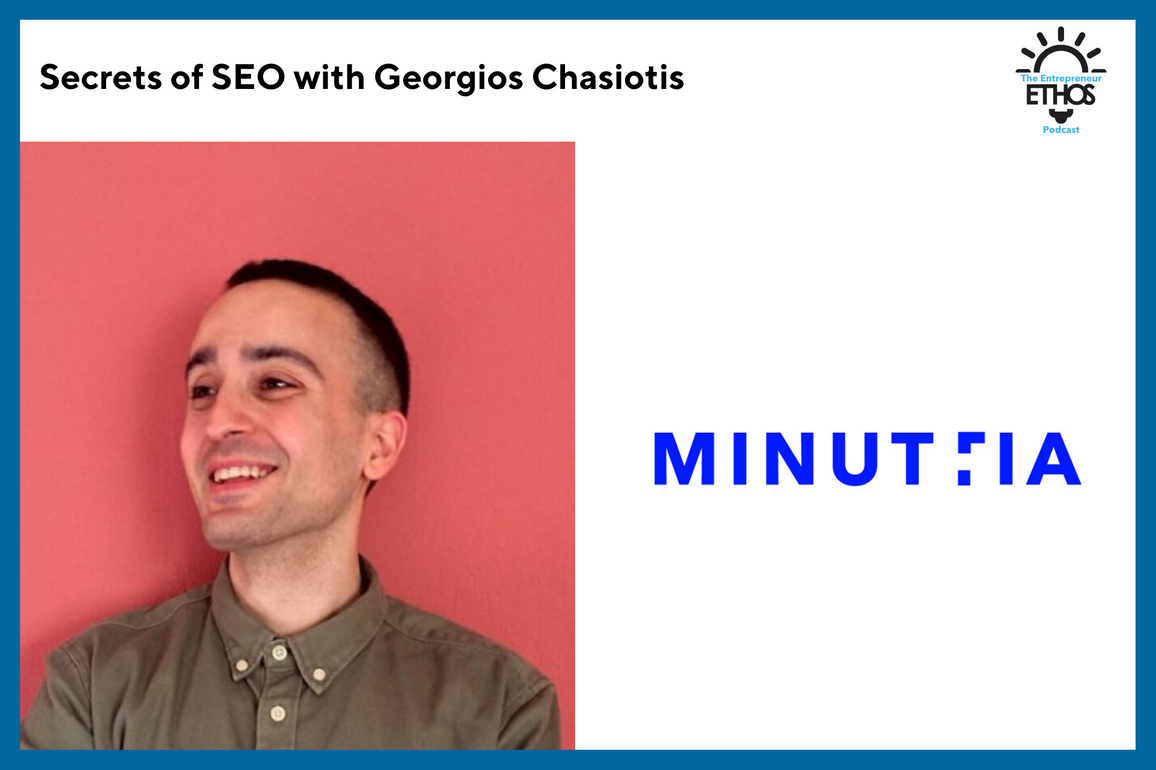 Secrets of SEO with Georgios Chasiotis
Subscribe: Apple Podcasts | Spotify | Stitcher | Overcast

Support the Show. Get the NEW AudioBook!

AudioBook: Audible| Kobo| Authors Direct | Google Play | Apple
Summary
Hey everyone. Stay tuned to the end of the interview where I'll give you some actionable insights that I learned from my guest. These insights are also in the show notes. As always, thanks for listening.

Now on to my guest for today, George Chasiotis, founder of the Greece-based content marketing agency MINUTTIA.

George got his start on Upwork, a freelancer's job site, when he couldn't find a job. He did anything he could, from data entry to Facebook ads. Of all the jobs he'd done, he found he liked and had the most talent for content and SEO and started working as a consultant. He started his own company last year, which now has six employees. MINUTTIA focuses on working with SaaS and tech companies in the growth stage.

George explains how he is building a reputation for success by being selective about what companies he works with. A company just starting out would not be the best fit for what he has to offer; instead, a new company should focus on building content and an audience; then, once they hit a certain point and are poised for growth, they should then seek help with their SEO and content. George believes that your story and perspective are key to hooking customers and getting them engaged. He also stresses that when it comes to SEO, you can't expect overnight results.

Now, let's get better together.
Actionable Insights

Find something you like to do and are good at. George did a lot of different types of things but eventually found his niche.
George advises starting with an audience rather than a product. Work on cultivating a voice and audience and then figure out what you can offer that people need. It's doubtful that you can offer anything sIgnificantly unique; instead, focus on cultivating loyalty and trust.
Looking to have influence and impact? Have a voice and a strong point of view. This will help you get attention, engage and retain an audience, and secure a following.
Links to Explore Further
Keep In Touch