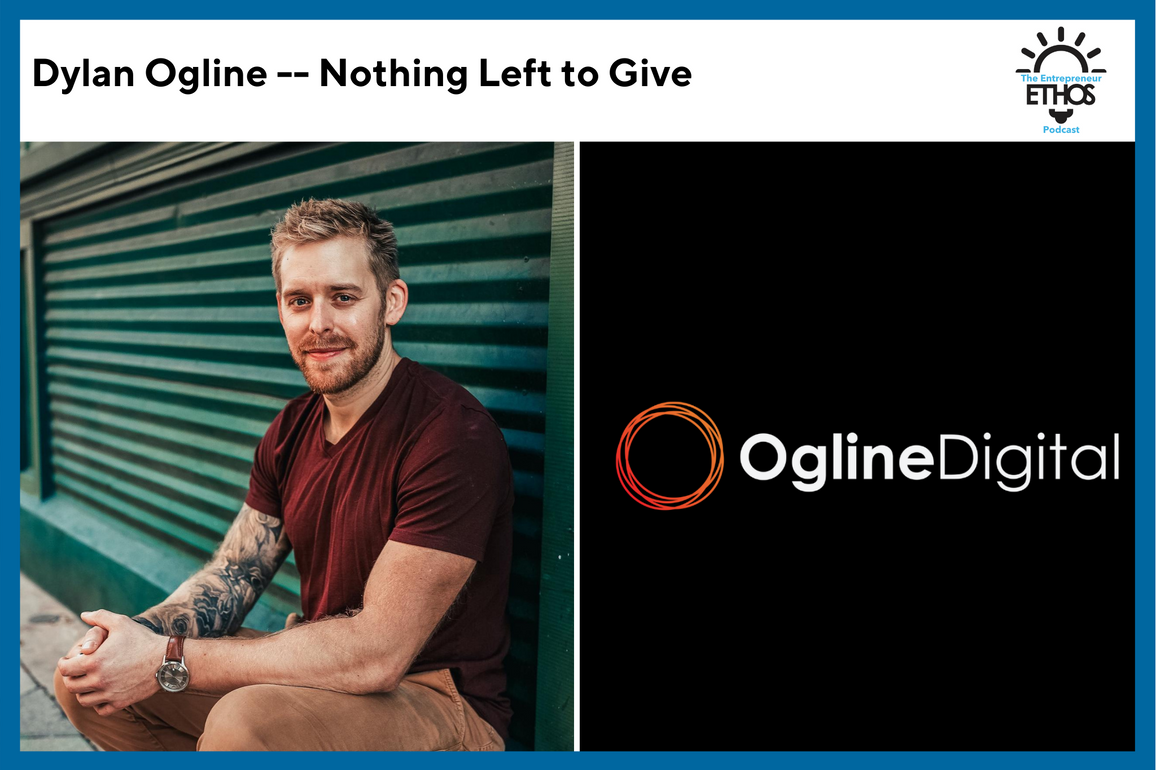 Don't Give Up Until There's Nothing Left To Give": Dylan Ogline, Stoicism, and Getting Uncomfortable
Subscribe: Apple Podcasts | Spotify | Stitcher | Overcast
Support the Show. Get the NEW AudioBook!
AudioBook: Audible| Kobo| Authors Direct | Google Play | Apple
Summary
Hey everyone. I wanted to quickly jump in and let you know about the release of the audio version of my book, The Entrepreneur Ethos, narrated by David A. Conatser. If you want to support the show, you can buy it wherever audiobooks are sold. Links are also in the show notes.
Now on to my guest for today, Dylan Ogline, founder of Ogline Digital, a digital marketing company.
Dylan's route to entrepreneurship started at 14, when he started selling cell phones on EBay after reading the book Rich Dad, Poor Dad. He scraped his dreams of winning a college scholarship as a hockey player and instead dropped out of high school to educate himself on becoming a business owner. After many different starts and failures after his initial success selling cell phones, he was advised by a mentor to focus on one thing. That one thing was his digital marketing company, which he has built over just a few years into a seven-figure business.
Though still young, Dylan has put in the time to try and fail, and it's through the lessons he's learned through both coaches and mentors as well as his own experiences that has brought him to finally achieving success.  He reinforces the teaching that you can't ever give up, drawing on the wisdom of the Stoics. He also thinks the most important lesson to learn is to never lose touch with what it's like to struggle. It's getting through the difficult times that gives you strength, tolerance, and growth to eventually succeed. He practices gratitude daily and wants to pay it forward and help others, and now also offers programs to help people start their own agencies.
Now, let's get better together.
Actions to Try or Advice to Take

Practice gratitude for the hard things, because they teach important lessons and help you get to a better place.  

Regularly put yourself in an uncomfortable situation. Stoics taught that at least once a month, you should live as if you're poor. It helps you be grateful for all you have and teaches you strength to endure.
Keep going, no matter what. You might have to change direction or strategy, but assess what you've learned from your failures and always be moving forward toward your dreams.
Links to Explore Further
Keep In Touch
Book or Blog or Twitter or LinkedIn or JSYPR or Story Funnel