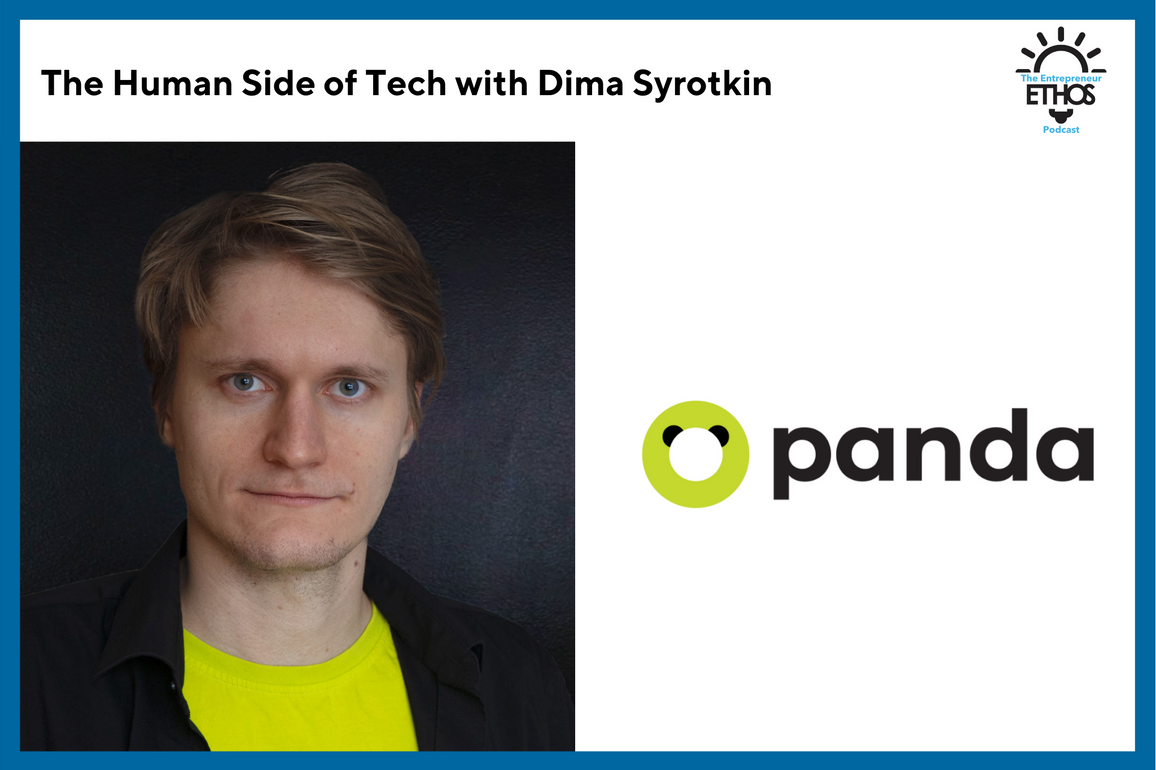 Chatbot Coaches: The Human Side of Tech with Dima Syrotkin of Panda
Subscribe: Apple Podcasts | Spotify | Stitcher | Overcast
Support the Show. Get the NEW AudioBook!
AudioBook: Audible| Kobo| Authors Direct | Google Play | Apple
Summary
Hey everyone. Stay tuned to the end of the interview where I'll give you some actionable insights that I learned from my guest. These insights are also in the show notes. As always, thanks for listening.
Now on to my guest today, Dima Syrotkin, founder of Panda, a chatbot coaching company based in Finland.
The origins of Panda start with Dima joining a student leadership organization, where he became interested in self-growth. He became a trainer and ran for president of a national organization, where he drew the attention of his co-founder Lauri, a philosopher who had an idea to start a marketplace for coaching. This was the genesis of Panda, but the founders would pivot twice before making it the company it is now. Based on feedback they got, Dima and Lauri moved from the marketplace concept to providing analytics to then developing a chatbot service for coaching employees.
Coaching, Dima explains, helps people to apply principles learned in training. However, person to person coaching can be cost-prohibitive, and most companies only hire coaches for executives. Coaching through chatbots offers an effective alternative. If chatbots are something you're interested in using in your own business, you'll want to hear what Dima has to say about how coaching and chatbots are a natural fit and why using the "Wizard of Oz" model is key for making AI work.
Dima is also cofounder of Launch Club, which was a friend's idea that similarly evolved. It's a platform that brings together aspiring entrepreneurs so they can talk to each other, ask questions, share challenges, and get feedback. He calls it "automated networking."
Now let's get better together.
Actionable Insights

Sell first, grow later. Dima stresses the importance of testing the idea in the market before building it.
Focus on creating your product or service before seeking investors. It's likely you'll need to have a fairly solid foundation and proven idea before you'll be able to attract investors anyway. Having the pressure of investors can also make it harder to pivot, which was critical for Panda.
Get Ramen profitable before scaling. This does two things. First, it gives you an idea of your unit economics and second, allows you to not have to take as much money.
Links to Explore Further

Keep In Touch
Book or Blog or Twitter or LinkedIn or JSYPR or Story Funnel