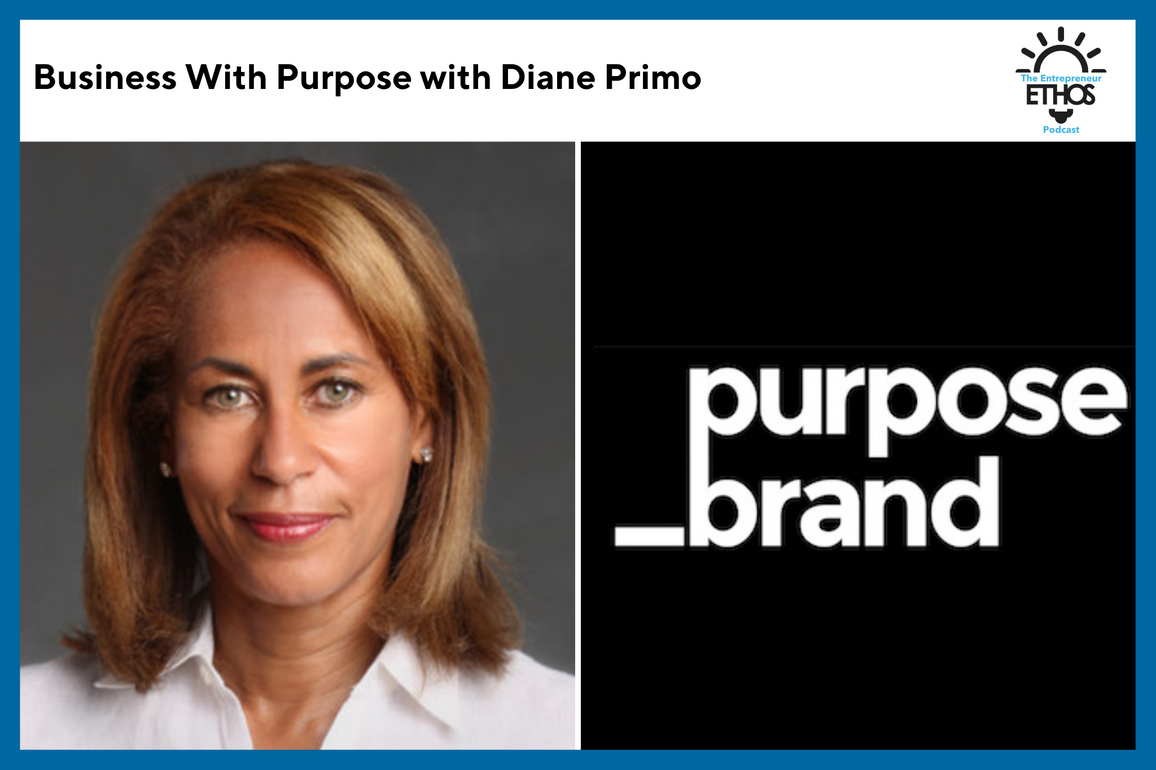 Business With Purpose with Diane Primo
Subscribe: Apple Podcasts | Spotify | Stitcher | Overcast
Support the Show. Get the AudioBook!
AudioBook: Audible| Kobo| Authors Direct | Google Play | Apple
Summary
Hey everyone. Stay tuned to the end of the interview where I'll give you some actionable insights that I learned from my guest. These insights are also in the show notes. As always, thanks for listening.

Now on to my guest for today, Diane Primo, CEO of the award-winning public relations and marketing agency Purpose Brand and author of ADAPT: Scaling Purpose in a Divisive World.
Before opening her own agency, Diane acquired significant experience working as a marketing executive for corporations, including Pepsi and what became AT&T, and was CEO of an e-commerce home-services company. When she decided to strike out on her own, she sought to combine her passion for purpose-led businesses and her experience and love for marketing.
In addition to working with a variety of companies, both well-established and startups, Diane is passionate about solving problems and helping others using a business process framework. She's used this strategy in helping address homelessness in Chicago, where she's based, as well as being part of a technology board that provides access to capital and mentoring for black and brown entrepreneurs.
Diane believes articulating and aligning with your purpose is essential for any business - the earlier, the better.
Now, let's get better together.
Actionable Insights
It's never too soon to start working on your brand. Once you have a good product, start developing your brand and story. "People invest in brands," Diane says.
To define your purpose, Diane suggests figuring out what it is you do best and then connecting it with making the world a better place. She also advises entrepreneurs, especially those in tech, to sit down and figure out what some unintended consequences of the business might be and plan how to address them.
When making a pitch for investment as well as when building your brand, be sure to incorporate the dream for the future. Initially, you need to prove that you can do what you say you'll do, but people also buy the vision and the promise of what's to come.
Links to Explore Further
Keep In Touch