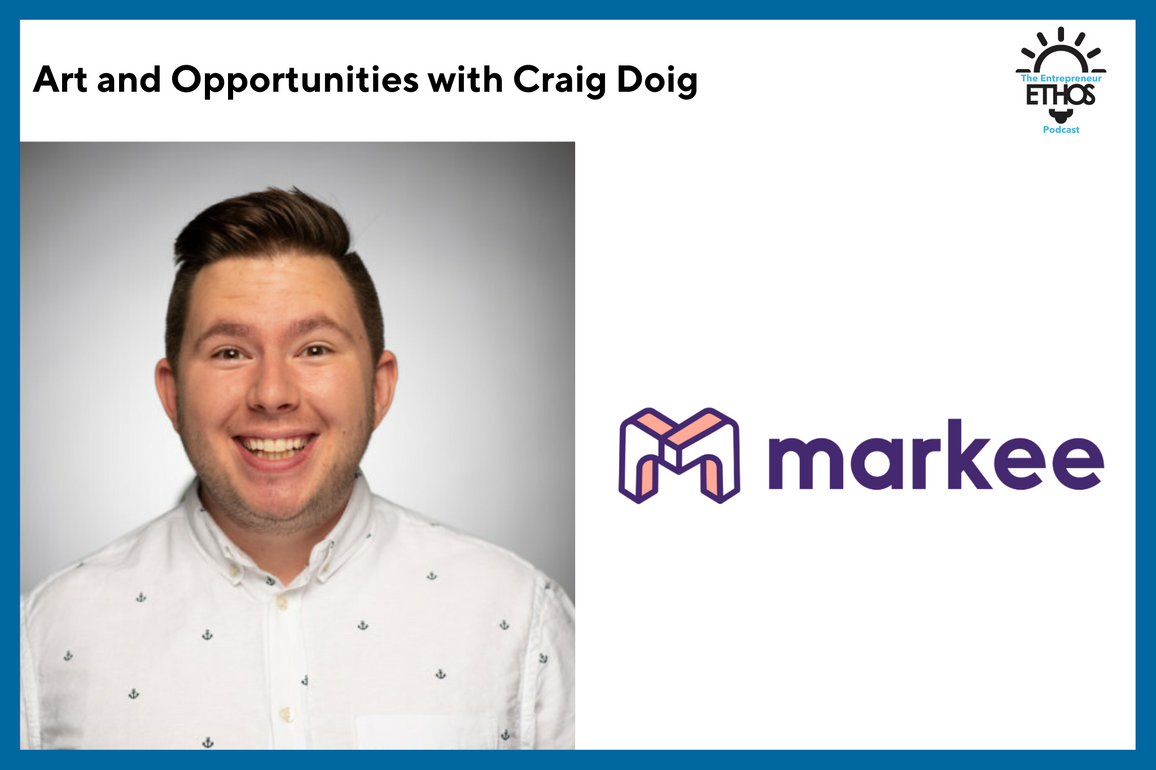 Art and Opportunities with Craig Doig and the Path to Markee
Subscribe: Apple Podcasts | Spotify | Stitcher | Overcast
Support the Show. Get the AudioBook!
AudioBook: Audible| Kobo| Authors Direct | Google Play | Apple
Summary
Hey everyone. Stay tuned to the end of the interview where I'll give you some actionable insights that I learned from my guest. These insights are also in the show notes. As always, thanks for listening.
Now on to my guest for today, Craig Doig, cofounder of Markee, a new communications platform for companies to communicate and collaborate under their own brand.
Craig is now on his seventh startup. He started out wanting to be an artist and earning a degree in animation. This was partially motivated, he says, by wanting to rebel against his father's more "boots on the ground" worldview. Craig was soon tapped for management and soon moved into founding his first company working in the film business in operational consulting.
When his future wife got a job in Delaware, Craig moved with her from L.A., where by chance he ran into one of his previous co-founders, who invited him to work with him in his current company. Craig was soon helming a spin-off company specializing in digital signage. When COVID hit, though, he had to pivot. Markee was born as a way to to provide more secure ways for teams to communicate online. After obtaining venture-capital funding, Markee has been figuring out its path to growth, at first by trying to enter a variety of markets. Craig believes right now focusing on a niche - telehealth - is the way to go because of what Markee can offer that industry.
Now, let's get better together.
Actionable Insights
While Craig didn't end up being an artist as he'd first imagined, he believes his initial time around artists and creatives has given him the perspective to better understand the creative process, key for developing products as an entrepreneur.
Craig recommends taking some time to get to know the people creating the product in your company. Understand how you can best support them and give them what they need to flourish.
Passion for what you're doing can come from unexpected places. Craig finds satisfaction in helping his customers solve problems and the "little wins" in his day-to-day.
Links to Explore Further
Keep In Touch