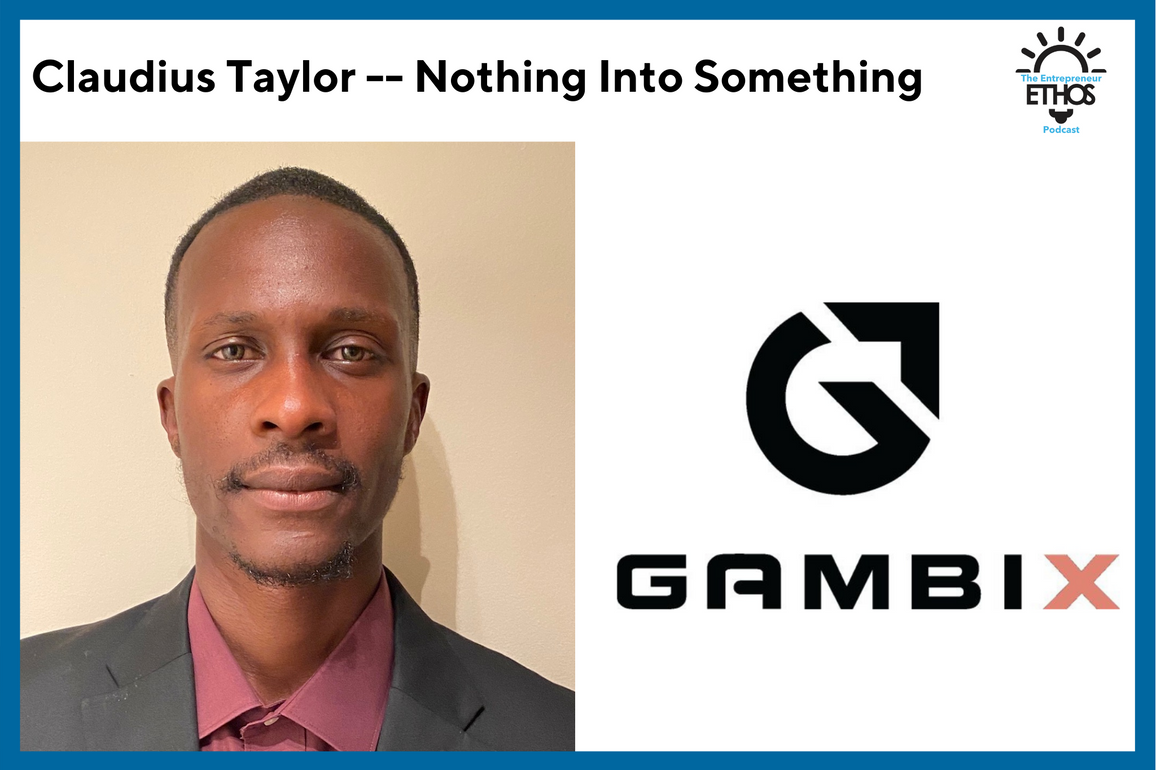 "Creating Something from Nothing": Claudius Taylor, Gambix, and Building a Future for Entrepreneurs with Artificial Intelligence
Subscribe: Apple Podcasts | Spotify | Stitcher | Overcast
Support the Show. Get the NEW AudioBook!
AudioBook: Audible| Kobo| Authors Direct | Google Play | Apple
Summary
Hey everyone. I wanted to jump in quickly let you know about the release of the audio version of my book, The Entrepreneur Ethos, narrated by David A. Conatser. If you want to support the show, you can buy it wherever audiobooks are sold. Links are also in the show notes. Now on to my guest for today, Claudius Taylor, CTO of Gambix.
Claudius grew up aspiring to be a tech guru and keynote speaker because he is obsessed with watching and listening to CEOs talk about tech, especially TED Talks.
He's currently CTO of Gambix, a platform for AI-driven web and marketing design, though he envisions building a company that can eventually "build anything."
He's also a music producer and musician and says that music, like building a business, harnesses creativity, collaboration, and technology to create something from scratch.
He sees the work of Gambix as harnessing AI to go beyond human limitations, to help business owners expand their reach and scope quickly and easily. He ultimately hopes to be able to build a prototype for businesses to make it easier and cheaper for them to develop their products. Claudius also shares one of his secret weapons -- getting plenty of sleep.

Now let's get better together
Actions to Try or Advice to Take
Taylor's advice for overcoming nervousness before presentations is to "prepare, prepare, prepare" and to throw in some "charisma."
Harness the power of the basics of sleep and water. Taylor makes getting 8 hours of sleep a day a priority and drinks plenty of water to ensure optimal brain function.
Make a list of tasks in order of importance. Taylor prioritizes customer services above all his other tasks, so he tackles any pressing customer service issues first.
Links to Explore Further
Keep In Touch