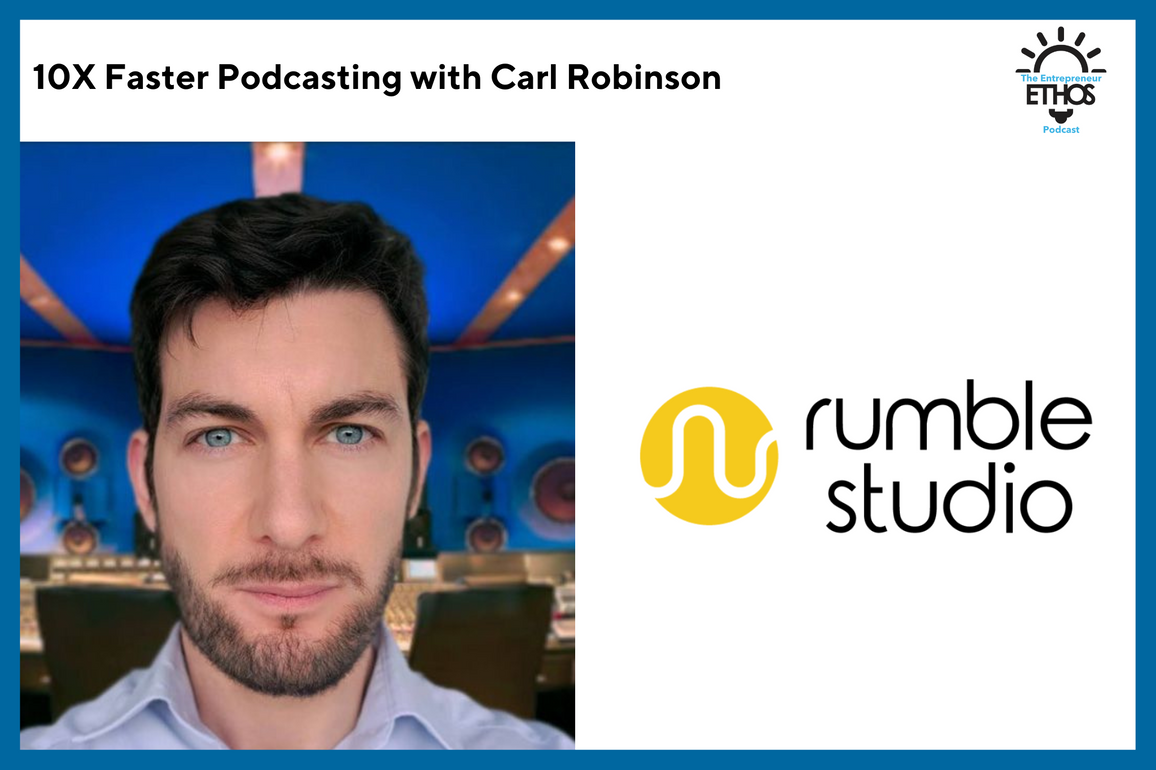 10X Faster: The Future of Podcasting with Carl Robinson and Rumble Studio
Subscribe: Apple Podcasts | Spotify | Stitcher | Overcast
Support the Show. Get the AudioBook!
AudioBook: Audible| Kobo| Authors Direct | Google Play | Apple
Summary
Hey everyone. Stay tuned to the end of the interview where I'll give you some actionable insights that I learned from my guest. These insights are also in the show notes. As always, thanks for listening.

Now on to my guest for today, Carl Robinson, founder of Rumble Studio, which offers technology to help podcasters cut down on the time needed to make a show.
Carl studied computer science in England and first worked as a management consultant, then moved to China to found a startup with a friend. They had success with one app but not so much with the other. Carl went back to being an employee, and returned to school to pursue a master's in data science in France, where he still lives.
While doing an internship for his studies, Carl started a podcast that focused on voice technology and AI. Though it was a lot of work, Carl acknowledges that all the conversations he's had with his guests have helped him to better understand the landscape of voice technology and the possibilities for AI. He combined this knowledge with a problem he identified: the amount of time and work it takes to put into creating a podcast.
When Carl was approached by an entrepreneur incubator, he jumped at the chance to develop the idea he had for making podcasts more efficient. He joined forces with co-founder, and they developed the technology that became Rumble Studio. This technology allows podcast hosts and their guests to have asynchronous conversations and provides a streamlined solution for recording, editing, and promoting the episode. We also talked about the potential the technology has for helping companies obtain customer feedback, among other possibilities.
Now, let's get better together.
Actionable Insights
Carl's advice to entrepreneurs is to always be curious and always be learning. His own curiosity and drive to learn helped him connect with people in the industry through his podcast, ultimately helping him see opportunities.
Carl also stresses the importance of being able to see into the future and not just paying attention to the now. The key is finding that innovative idea - and having the guts to follow through with it.
Thinking of starting your own podcast? I offer the advice I was given, which Carl attested was good advice: Do at least 5 interviews before publishing your podcast. Be consistent by doing one interview a week, do them for one year, and don't worry about the numbers.
Links to Explore Further
Keep In Touch