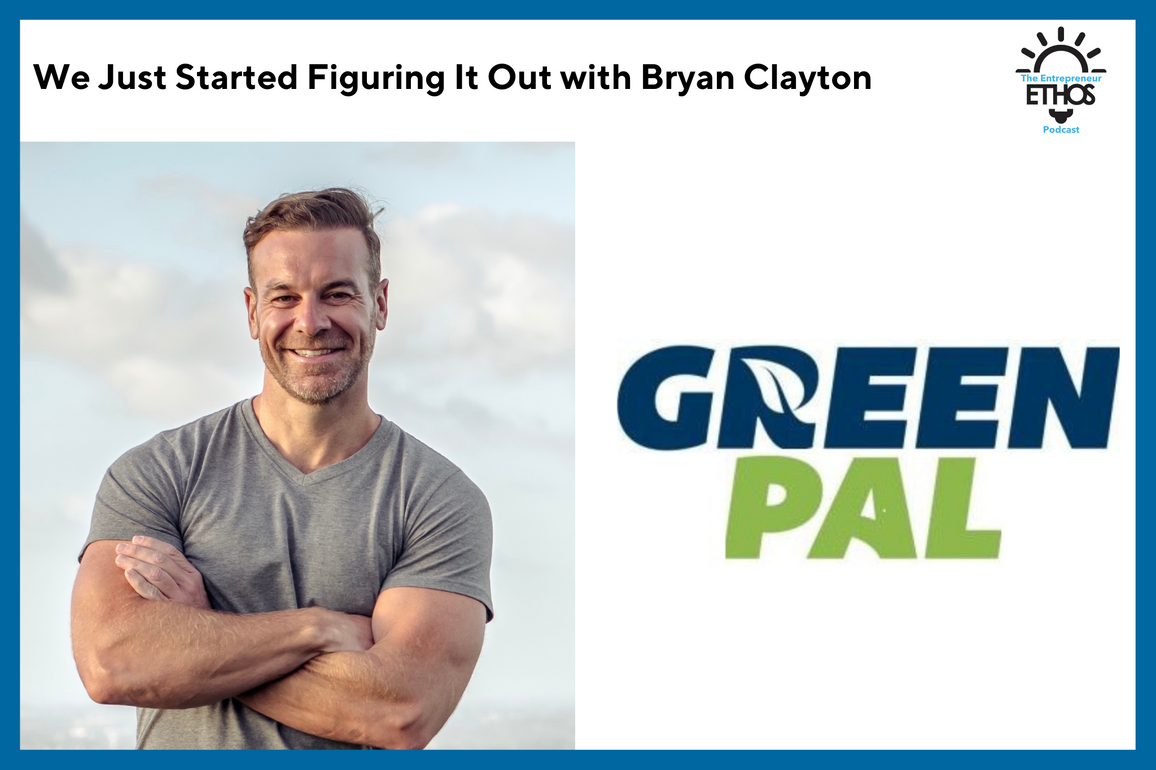 We Just Started Figuring It Out with Bryan Clayton.
Subscribe: Apple Podcasts | Spotify | Stitcher | Overcast
Support the Show. Get the AudioBook!
AudioBook: Audible| Kobo| Authors Direct | Google Play | Apple
Summary
Hey everyone. Stay tuned to the end of the interview where I'll give you some actionable insights that I learned from my guest. These insights are also in the show notes. As always, thanks for listening.

Now on to my guest for today, Bryan Clayton, CEO and cofounder of GreenPal, an app that connects homeowners with lawn care specialists.
Bryan has been in the lawn care business since he was a kid mowing lawns for his neighbors. He eventually grew his lawn-mowing business into a successful landscaping company that he eventually sold — a rarity for that industry. His next venture was to figure out how to harness tech to help both service providers and their customers. As someone experienced in the field, he understands the challenges providers face, from finding customers to getting paid, but starting a tech company was new to him. He started by focusing on building a roster of service providers, and then went about finding customers to use the app. With  some trial and error and lots of feedback, GreenPal has grown over the last 11 years to being recognized as the "Uber of lawn care" and runs thousands of transactions daily.
While Bryan understood the lawn care  business, founding a tech-based company was definitely out of his comfort zone. In this episode he explains how he had to "go back to kindergarten" and realize there was a lot he still didn't know. One critical action Bryan and his cofounders took was asking for feedback on their app when they first developed it, so they would know how to tweak and change it. They also had to work on themselves and "level up" alongside learning how to build the company.

Now, let's get better together.
Actionable Insights
Having experience working in the field you're trying to serve can give you an edge in helping you understand the problems you'll be helping to solve. Don't discount the experience of "blue-collar" work.
"The least sexy your business, the greater your chances of success," Bryan says. Because there is less competition in fields like plumbing and contracting, if you find the right problems and the right solutions, you'll have a shot.
You need to be willing to do whatever it takes early on, and you'll need to be a generalist until you can build up an infrastructure of people around you, getting good enough in areas like marketing, sales, and other basics of running a business.
Links to Explore Further
Keep In Touch
Book or Blog or Twitter or LinkedIn or Story Funnel