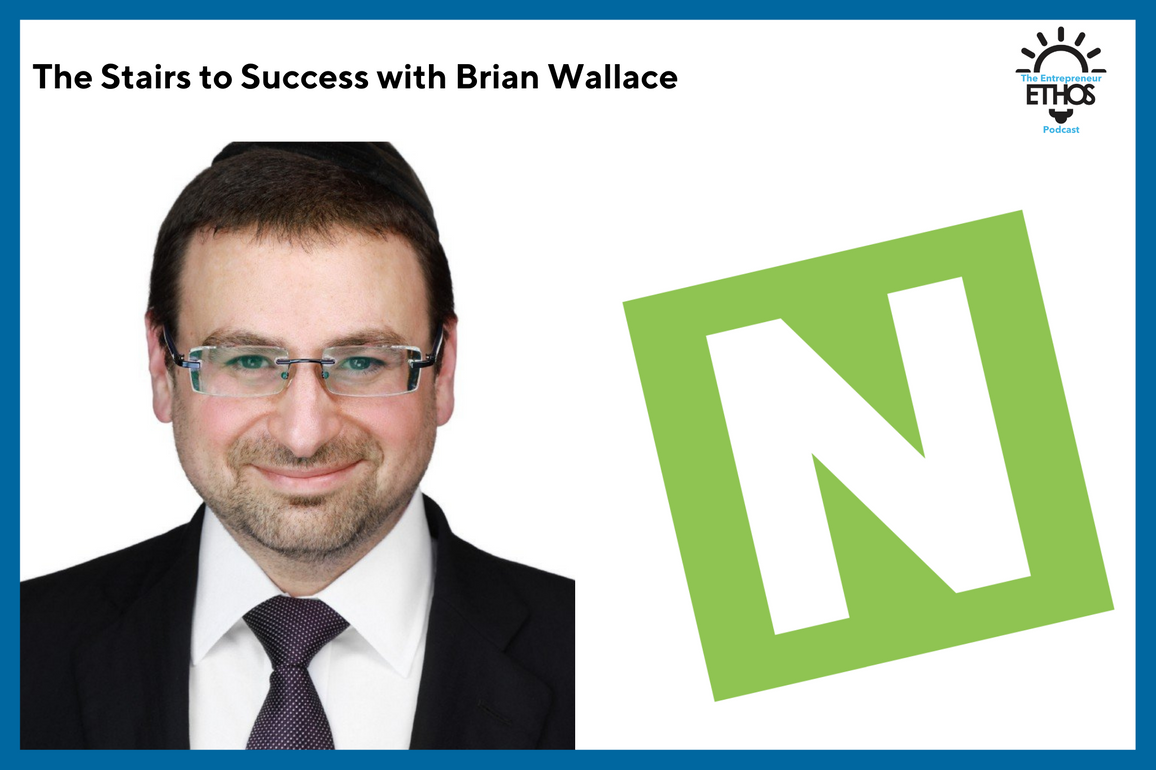 The Stairs to Success with Brian Wallace of NowSourcing
Subscribe: Apple Podcasts | Spotify | Stitcher | Overcast
Support the Show. Get the NEW AudioBook!
AudioBook: Audible| Kobo| Authors Direct | Google Play | Apple
Summary
Hey everyone. Stay tuned to the end of the interview where I'll give you some actionable insights that I learned from my guest. These insights are also in the show notes. As always, thanks for listening.

Now on to my guest for today, Brian Wallace, founder of NowSourcing, an award-winning infographic design agency.

Brian, who has had his business for 15 years, is in the third iteration of his company's focus. He started out in tech but moved into marketing when he realized that people needed more guidance on how and why to use the tech. When he set about to provide social media, he realized he needed to  get more focused, and has since built a successful company based on the creation of infographics. He's now sought out by big brands to create their infographics.

Brian emphasizes the importance of putting in the work to attain mastery and observes that it's better to be unknown until you have done so so people aren't watching you, enabling you to keep your focus on the work. Brian encourages entrepreneurs to consider how they can help, rather than focusing on what they want, and to focus on building authentic connections. He also cautions against quitting your day job until you have some traction in your dream job.
Now, let's get better together.
Actionable Insights
Don't spam potential connections. It's better to take your time building relationships instead. Show that you are truly interested in and care about the people you reach out to.
Know that being an entrepreneur is different from being a subject matter expert or being a freelancer. Being an entrepreneur means taking control of - and responsibility for - all aspects of your business.
Failing often at first can help you figure out your sweet spot. Once you've found that, work hard to create mastery, keeping in mind that, as articulated by Zig Ziglar, "You can't take an elevator to success; you've got to take the stairs."
Links to Explore Further
Keep In Touch