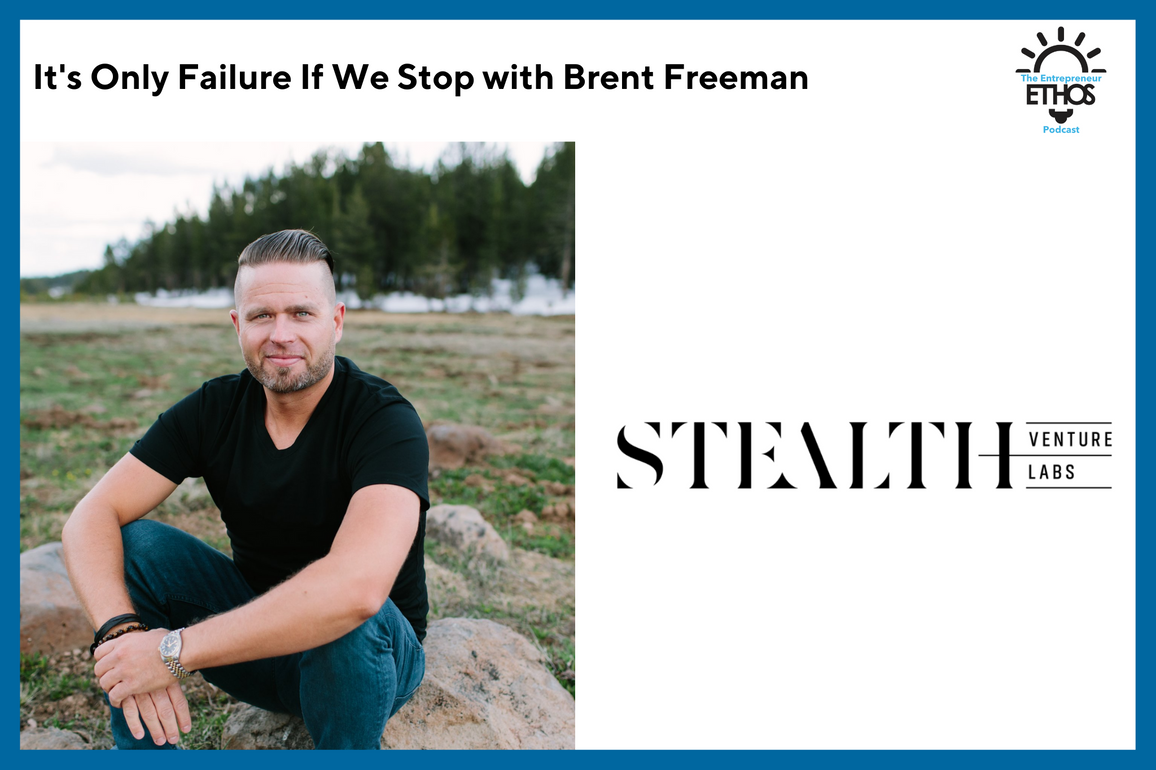 It's Only Failure If We Stop with Brent Freeman
Subscribe: Apple Podcasts | Spotify | Stitcher | Overcast

Support the Show. Get the AudioBook!

AudioBook: Audible| Kobo| Authors Direct | Google Play | Apple
Summary
Hey everyone. Stay tuned to the end of the interview where I'll give you some actionable insights that I learned from my guest. These insights are also in the show notes. As always, thanks for listening.

Now on to my guest for today, Brent Freeman, founder of Stealth Venture Labs, a full-service growth marketing agency that has worked with such companies as Home Chef, Factor, and MUD\WTR.
Brent has had his share of failures. He's been an entrepreneur for 15 years, has been involved in 20 startups, and is founder of eight of those. He describes his experiences as "failing forward," taking what lessons he's learned to eventually find success.
Before starting Stealth Venture Labs, he was using this knowledge to help other entrepreneurs, too. Nine years ago, he realized he wanted to do more than just advise others; he wanted to be part of business-building again. Originally founded as a studio to help e-commerce brands go to market, Stealth Venture Labs evolved into an agency that provides growth marketing services. However, Brent explains, the company is more like a "staff augmentation team," differentiating itself from other agencies by focusing on performance rather than time spent, where each team focuses on a company to help them grow. His agency provides a month of free onboarding and then contracts on a month-by-month basis to ensure clients are getting what they need. He says this unique approach is key to their success.
Now, let's get better together.
Actionable Insights
Brent's attitude is to treat each failure as a learning experience. See failures as just another part of the process and keep persevering.
In evolving Stealth Venture Labs to what it is today, Brent looks at the pain points of clients and seeks to differentiate the company from others. This has led to developing a different way of working to serve his clients better. Find a way to be unique and differentiate yourself, whether it's a product, service, or process.
Embracing the unknown and discomfort is key. Companies that have been around a long time that are willing to evolve and change are those that will continue to innovate. Sometimes taking a risk helps you to break out of a rut.
Links to Explore Further
Keep In Touch