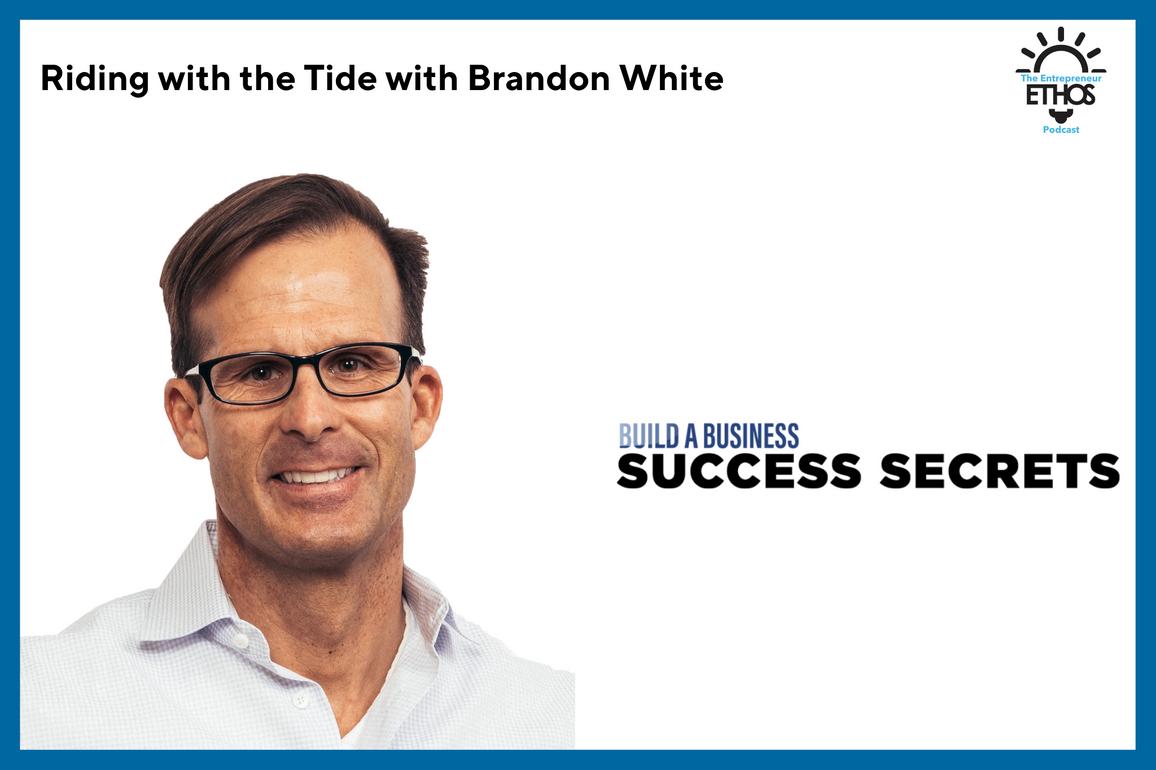 Riding with the Tide: Business Success Secrets with Brandon White
Subscribe: Apple Podcasts | Spotify | Stitcher | Overcast

Support the Show. Get the NEW AudioBook!

AudioBook: Audible| Kobo| Authors Direct | Google Play | Apple
Summary
Hey everyone. Stay tuned to the end of the interview where I'll give you some actionable insights that I learned from my guest. These insights are also in the show notes. As always, thanks for listening.
Now on to my guest today, Brandon White, whose first venture, Worldwide Angler, was an early internet success, grew into Tidal Fish Ventures, and sold to a publishing company in 2013. He's been involved with various projects since and currently hosts the podcast called Build a Business Success Secrets.
Brandon's idea for a fishing magazine began when he was a graduate student in psychology living on the Chesapeake Bay. He enjoyed fishing and wanted to share information about the sport. When he found out how much it would cost to put out a magazine, he turned to the internet, which was just emerging in the mid 1990s, hiring a programmer and working on a spinach farm to pay for it. He eventually drew the attention of the major investment firm Sequoia Capital. Things took off from there, and he built it into a successful online subscription site.  
Since then, Brandon's been involved with various projects, starting other companies and investing in others. He's used his expertise in business to create a 13-slide business plan he teaches to aspiring business owners. Most recently, he started a podcast, going back to his roots in media, this time sharing his insight and expertise in how to build a successful business.
Now let's get better together.
Actionable Insights
Brandon says some of the best advice he received was to just get out of his own way and do it. He tends to overanalyze everything, he says, and recommends you just get started.
Rather than finding your passion, Brandon says, find something that you're good at and enjoy doing.
He also recommends focusing your time and energy on doing what you do well, and finding people who can do the other tasks. You'll be more efficient when you're not wasting time trying to do those things you're not suited for.
Links to Explore Further
Keep In Touch
Book or Blog or Twitter or LinkedIn or JSYPR or Story Funnel