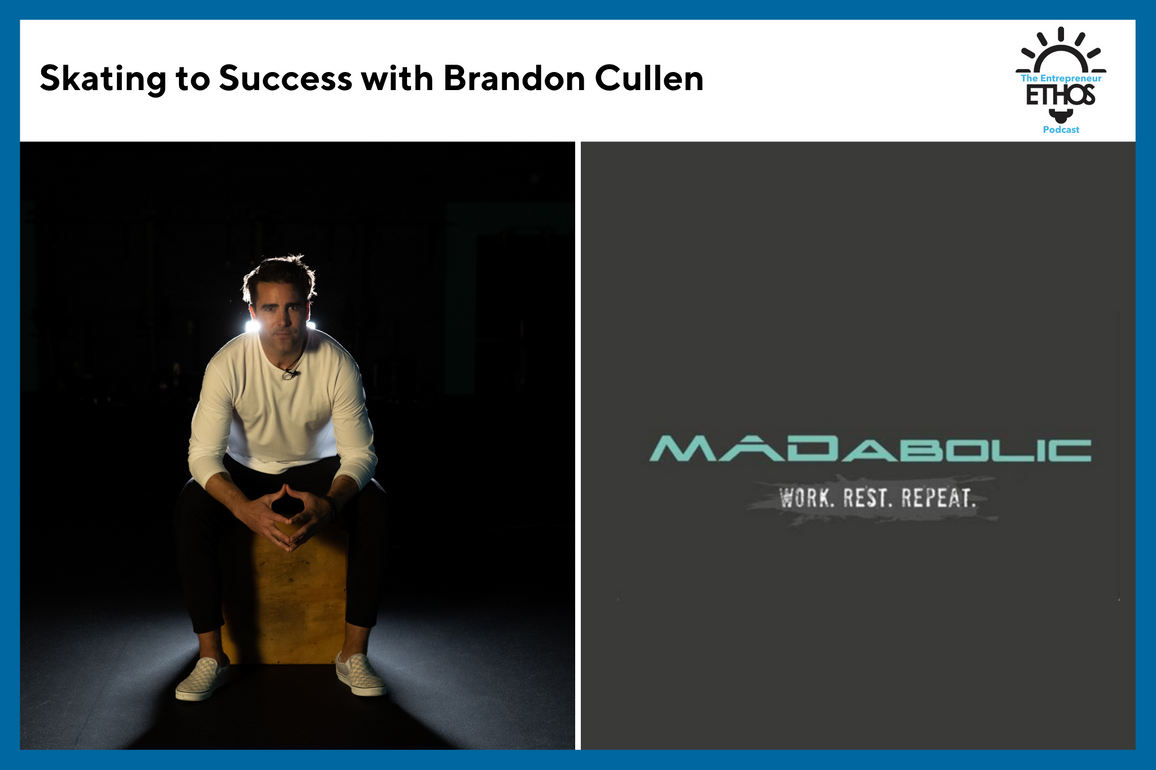 Skating to Success with Brandon Cullen of MADabolic
Subscribe: Apple Podcasts | Spotify | Stitcher | Overcast
Support the Show. Get the NEW AudioBook!
AudioBook: Audible| Kobo| Authors Direct | Google Play | Apple


Summary
Hey everyone. Stay tuned to the end of the interview where I'll give you some actionable insights that I learned from my guest. These insights are also in the show notes. As always, thanks for listening.
Now on to my guest for today, Brandon Cullen, co-founder and chief concept officer of MADabolic, a fitness training system and franchise. Brandon, like his co-founder, is a former amateur/professional hockey player from Canada who spend the bulk of his professional career in the New York Rangers farm system. After 10 years of playing, he suffered a career ending concussion.
Already having experience in training athletes, Brandon and his partner Kirk DeWaele left the hockey arena and began to develop a fitness training system they now call MADabolic. MADabolic franchises their model and currently has 17 units open and another 50+ in development. Their loyal following has kept them afloat even during COVID.
Brandon explains that the idea for MADabolic grew out of realizing that there was a major gap in the fitness industry. MADabolic is a strength-driven interval training platform designed to help clients age athletically.  While Brandon and his partner, both athletes, bring key skills from sports to business, they also realized that some of those skills don't always cross over. Learning to lead a company comprised of people with different perspectives is one key area he points to..
Now, let's get better together.
Actionable Insights
It's all about "the fail". Cullen points to his experiences being cut from teams over and over again as crucial in teaching him to tolerate failure - and not to give up.
Keep moving. A lot of people give up too soon, Cullen says.
Focus on what you can control and the areas you can improve. Cullen's journey into fitness training started when he was 16 and he started putting his energy into off-ice conditioning in order to strengthen his abilities and be able to play with high-caliber hockey players.
Links to Explore Further
Keep In Touch