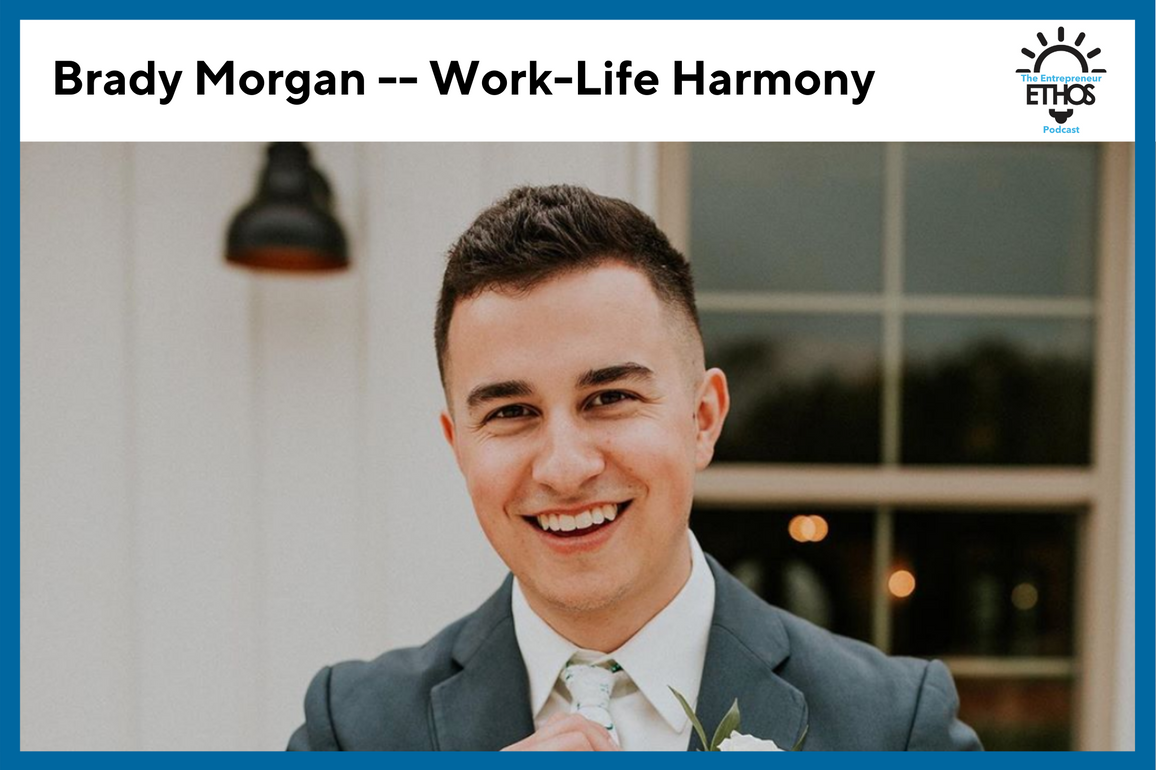 Brady Morgan is a podcast host and entrepreneur. He is the founder of Financial Automation, a company that helps businesses increase their profitability and save time through automation. Brady shares what he believes is the secret to happiness: finding work-life harmony.
On this episode, I talk with Brady Morgan who founded Financial Automation in February of this year after working as a financial analyst. He, his partner, and his team of twelve build automated systems for businesses to manage their money so they can free up time to focus on the aspects of their businesses they know best. Brady also hosts a podcast, Budget Trek, where he covers personal finance and interviews entrepreneurs about finding financial freedom.  
Brady talks about his why, the vital element every entrepreneur needs to know to keep them going. After realizing his parents struggled to get by financially when he was growing up, he put his focus on earning enough money to provide for his family in the future without sacrificing time. He studied finance in college and worked as a financial analyst before deciding to start his own business at the age of 24.
Brady explains why he believes in "work-life harmony" rather than balance, and how his determination to provide for and spend time with family has prompted him to start his own business and also help other entrepreneurs save their most valuable resource -- their time.
Now let's get better together.
Actions to Try or Advice to Take
Know your why and always keep a reminder close by. Brady keeps a picture of his wife on his desk to remind him why he wants to build a strong financial future.
If you're looking for a way to increase profitability, the easiest and fastest way is to examine your expenses and cut down any that you can do without.
Work-life harmony might mean having to put more time and work in at some times than others.
Links to Explore Further
Keep In Touch