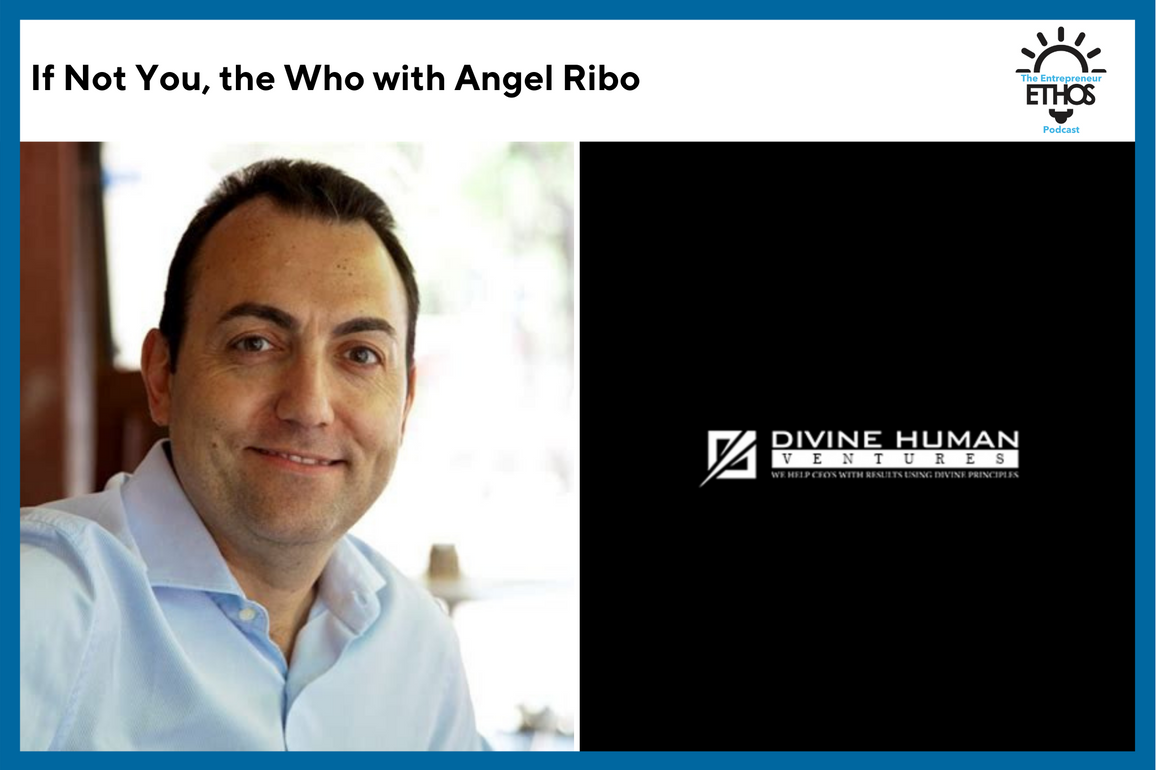 If Not You, the Who? Angel Ribo, Wisdom for Kids, and Going Global
Subscribe: Apple Podcasts | Spotify | Stitcher | Overcast
Support the Show. Get the NEW AudioBook!
AudioBook: Audible| Kobo| Authors Direct | Google Play | Apple
Summary
Hey everyone. I'm trying something new based on your feedback. Stay turned to the end of the interview where I'll give you some actionable insights that I learned from my guest. These insights are also in the show notes. As always, thanks for listening.
Now on to my guest today, Angel Ribo of the CEO Confidant and founder of the nonprofit Wisdom for Kids.
Six years ago, Angel had a spiritual experience that led him to leave corporate America and found both a business and nonprofit. Originally from Spain, Angel's parents encouraged him to learn other languages, which led him to pursue a career that took him all around the world. He now helps CEOs and successful entrepreneurs expand their businesses on a global scale.
Founded with friends in Mexico, Angel started Wisdom for Kids because he wanted to help the high numbers of kids living in poverty that he saw frequently in the course of doing business. Drawing on the insight gained from the work of one of his cofounders, a well-known professor of education in Mexico, and the work they subsequently did, he's developed programs to connect with kids and help them build skills in entrepreneurship.
Now let's get better together.
Actionable Insights
Whether you're in business or in philanthropy, learning about and understanding the community you want to serve is absolutely essential. There is no one-size-fits-all solution.
Connect first. Angel and his cofounders start out their work with kids by connecting with them at their level through music, movement, and conversation.
Collaboration can be the key to growth and success. Angel helps foster partnership and collaborations to help businesses grow. This is so important when you're expanding internationally.
Links to Explore Further
Keep In Touch
Book or Blog or Twitter or LinkedIn or JSYPR or Story Funnel