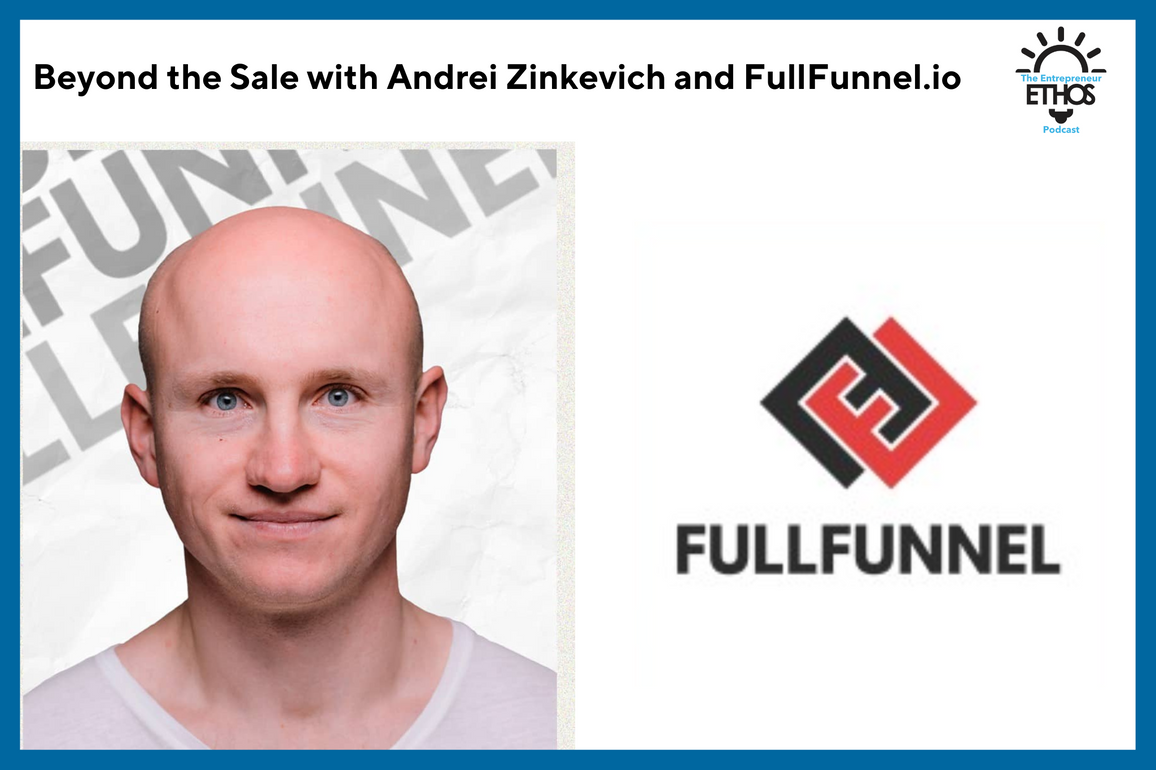 Subscribe: Apple Podcasts | Spotify | Stitcher | Overcast

Support the Show. Get the AudioBook!

AudioBook: Audible| Kobo| Authors Direct | Google Play | Apple
Summary
Hey everyone. Stay tuned to the end of the interview where I'll give you some actionable insights that I learned from my guest. These insights are also in the show notes. As always, thanks for listening.

Now on to my guest for today, Andrei Zinkevich, cofounder of FullFunnel.io.
Andrei, the son of a salesman, started playing soccer when he was four. When his soccer career was cut short by injuries in his teens, Andrei decided to follow in his father's footsteps. After five years in sales, he'd found success, largely through networking and building personal relationships. But this was a strategy that didn't scale well. Andrei moved into marketing, where he tried to keep the focus on personalization. Andrei began a blog sharing what he knew, offering courses and publishing a book. Eventually his recognition grew to the point where he was being invited to speak at conferences, like the one he attended in Spain. This is where he met one of his followers who had taken his first course. Vlad, a software engineer and musician, eventually joined him in cofounding FullFunnel.io.
With FullFunnel, Andrei helps sales and marketing teams be more effective. He offers a lot of content online, mainly through LinkedIn, in addition to courses from his site. He focuses on helping companies grow by playing the long game. Growth hacks can help early on, but growing companies need more sustainable strategies. Andrei credits his training in sports with instilling in him the discipline needed to consistently continue to generate content, which helps him to connect with others and get noticed. Andrei advises businesses to think beyond sales and to continue to ask for feedback and nurture relationships with existing customers. He also stresses the importance of being able to withstand losses and failure, of knowing there will be some bad days, learning from them and moving on.
Now, let's get better together.
Actionable Insights
Losing is part of the game. When you have a loss or failure, treat it as a lesson to teach you how to do better next time.
It takes time and practice to build skills. Don't expect to be able to immediately apply and see results when trying a new strategy. This is a common mistake he sees people make. Take the time to learn and cultivate skills and experience.
Build relationships. As much as possible, personalize your interactions. Vet the people you work with.

Links to Explore Further
Keep In Touch
Book or Blog or Twitter or LinkedIn or The Story Funnel