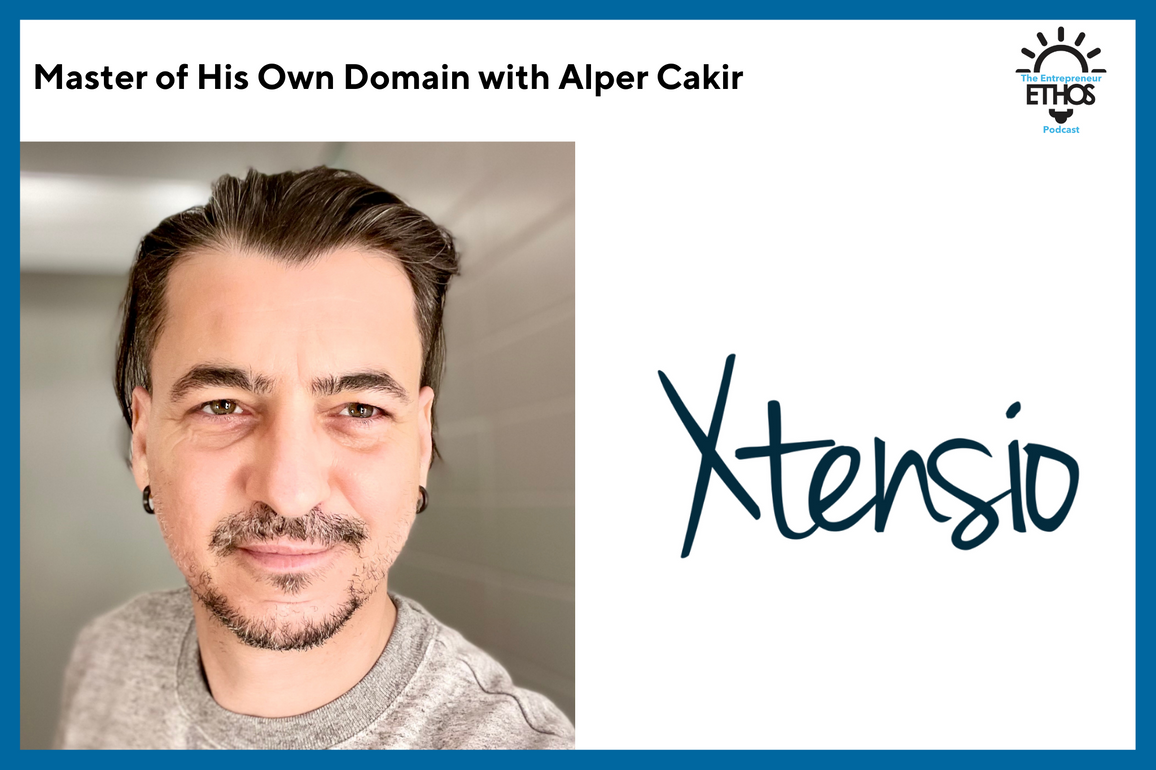 Master of His Own Domain with Alper Cakir of Xtensio
Subscribe: Apple Podcasts | Spotify | Stitcher | Overcast

Support the Show. Get the AudioBook!

AudioBook: Audible| Kobo| Authors Direct | Google Play | Apple
Summary
Hey everyone. Stay tuned to the end of the interview where I'll give you some actionable insights that I learned from my guest. These insights are also in the show notes. As always, thanks for listening.
Now on to my guest for today, Alper Cakir, founder of Xtensio, a SaaS platform tool that enables users to easily create and share documents and deliverables.
Alper moved to L.A. from Istanbul in 2003 to pursue a career in music. To make money, he began to offer his services as a designer, primarily in web design, eventually making that his full-time career and starting a design agency with his wife.
Xtensio came about from a tool that he and his team built in order to solve the problem of document sharing and visibility across various platforms and devices. It grew out of his work with his clients as they collected information, asking them key questions such as: what problem are you trying to solve and who are your primary customers? He began offering the templates his team developed for in-house use as a lead generator and tool for his clients. In 2015, he decided to make it the focus of his business. Xtensio's popular "User Persona" template page now has ten-thousand plus downloads a month.
Alper still plays guitar, but he enjoys simply playing for himself. From the very beginning Alper has looked for ways to be his own master: from seeking work that enabled him to still play his music; to starting his own agency; and to building a company without outside funding. He channels his creativity into problem-solving and strategizing on how to continue to offer solutions for other companies and to continue to grow and innovate on his own terms.
Now, let's get better together.
Actionable Insights
Alper identifies the three essential building blocks for a company: 1-a problem to solve 2 - a solution that people will pay for and 3 - good storytelling to sell your product or service.
Alper recommends focusing on one small specific niche to start; even five customers can be a starting point.
Xtensio is "data inspired" rather than data driven. More than simply collecting the data about what people say they want, Alper says it's important to ask why they want it. This will give a better picture of what the actual problem is you're trying to solve.
Links to Explore Further
Keep In Touch