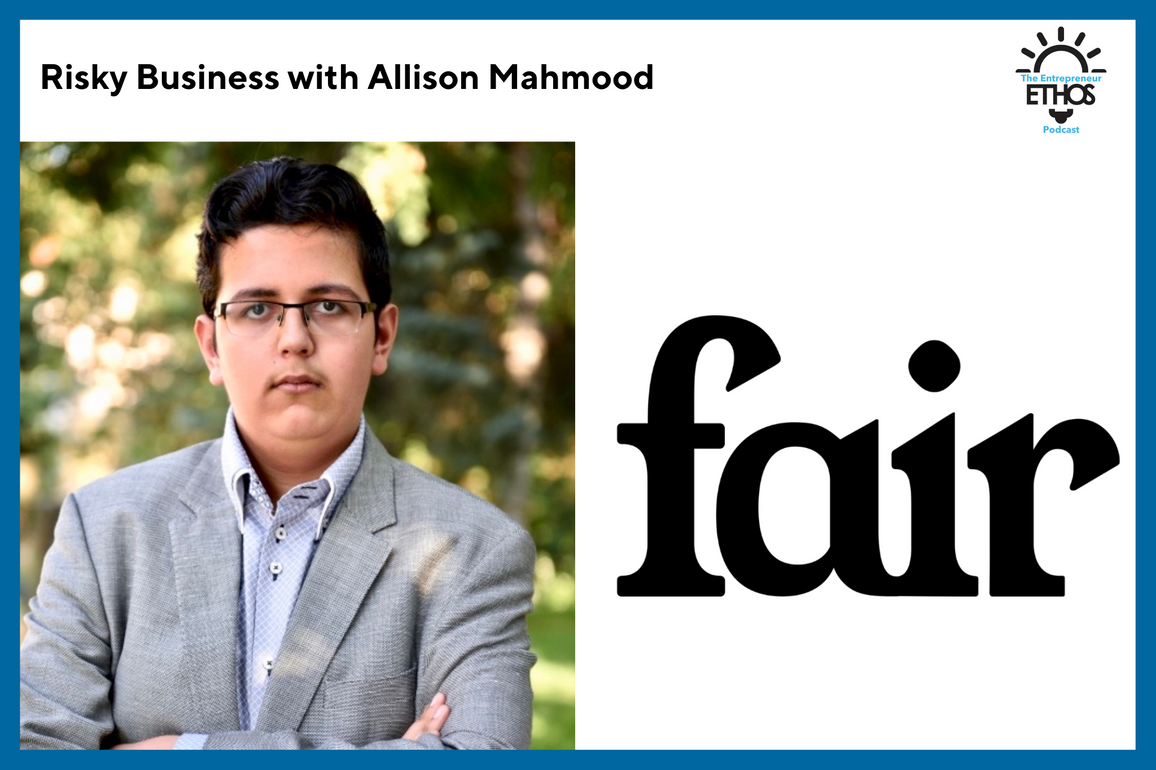 Risky Business with Allison Mahmood and fair
Subscribe: Apple Podcasts | Spotify | Stitcher | Overcast

Support the Show. Get the NEW AudioBook!

AudioBook: Audible| Kobo| Authors Direct | Google Play | Apple
Summary
Hey everyone. Stay tuned to the end of the interview where I'll give you some actionable insights that I learned from my guest. These insights are also in the show notes. As always, thanks for listening.

Now on to my guest for today, Allison Mahmood, founder of fair, a brokerage focused on ethical trading and financial education.

Allison's early experiences with entrepreneurship including borrowing money to buy clothes in Paris and then selling them back home in Prague and selling fidget spinners. He says he "always had something going on on the side." One area of expertise he quickly developed was an understanding of trading and finance. He found he enjoyed sharing this knowledge with others and has made it his mission to provide free financial education to as many people as possible. Allison is also pursuing a degree in physics while building his company.

Allison's current venture, fair, was founded during the pandemic when he and his cofounder were brainstorming ideas for something to do. The original idea was to develop a hedge fund built on the principles collectively called ESG, or environmental, social, and corporate governance. They also developed a platform to teach financial literacy. In this episode, Allison shares some insights into how entrepreneurs should think about risk by looking at where they are in the journey.

Now, let's get better together.
Actionable Insights

One of the key takeaways for aspiring entrepreneurs Mahmood offers is how to think about risk.
How much of a risk something is depends somewhat on your age. Someone who is in their 20s can afford to take bigger risks.
Risk can compound, so be aware of areas where you are taking unnecessary risks. While going into business is certainly risky, that risk is compounded even more if you sacrifice all of your safety outlets and burn yourself and your support systems out in the process.

In addition, Mahmood also encourages entrepreneurs to ask the question of what success looks like other than just producing a successful product. Using principles of social, environmental, and community impact, as well as looking at the work culture you create, what outcomes do you want to achieve?
Links to Explore Further
Keep In Touch